NLO 763: Cockfosters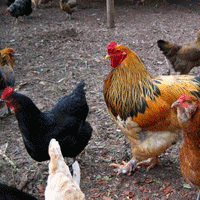 MIKE BRIDENSTINE is in the studio and we're talking about GoDaddy and how out-of-touch they are with what a hot girl looks like. Patrick realizes thirty minutes in that they haven't been broadcasting live, we check in on Rebecca Black, worries about Judy the intern, Patrick calls some assisted living facilities to see if he can move in, and a call from a British listener who tries to tell us like it is. Patrick and Mike introduce their new band and perform live. You're going to love it if you love Pearl Jam. Or if you love chickens.
The full HD video of this show (as well as the aftershow) is available in the Overdose!