NLO 809: Guava Monkeys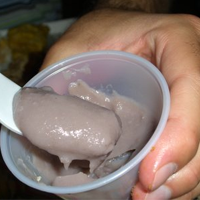 Patrick is solo today and is taking calls. The new NLO store is almost up and will have some unique items from NLO's history for sale. Andrew from "Pasadena, Houston" calls to talk about city names. Digger calls from Hawaii and discusses the military, local food, marriage, and how shitty Hawaii can be. Patrick then calls a nut stand in Honolulu to order some glazed macadamias and bashes the owner for not having a website or taking credit cards. Some Brits call in to talk about the London show, taxes, Ari Shaffir, and the Tatervention. Finally, Shane from Indiana calls and Patrick gets sentimental over fans saying that NLO has helped them get through tough times.
Check out the OVERDOSE for much more content, including our recent NYC standup and live podcast shows, and today's EIGHT HOURS of aftershow!