NLO 808: With Beats Audio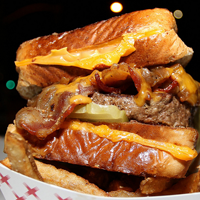 JOSH DENNY is back in the studio. We talk about Josh's creepy hair, Back to the Future, upcoming shows in London, NYC and LA, the new NLO store, people who bail on Patrick, Patrick's luscious tits, Josh's inspirational quotes, fat girls, food trucks, and Josh's alleged RedTube video. We find out that "Beats Audio" is horse shit, play a game of IS It Gay?, and give Garrett an Android intervention. Oh, and we watch another rap video by that fat juggalo kid.
Check out the OVERDOSE for much more content, including our recent NYC standup and live podcast shows, and today's CRAZY aftershow!