NLO 811: Toilet Bomb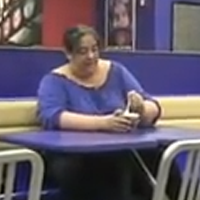 Patrick is solo yet again, and still in glorious 3D. Patrick talks about a new sponsor for web hosting, and that the site will never go down again! Patrick begins the show by telling a story about how he got so drunk a few days ago that he thought someone had rigged the tank of his toilet with a bomb. We learn a lot about toilet mechanics and why British toilets suck ass. We watch a video about a fat woman eating a "Bacon Sundae" in a Burger King, and she really likes her ice cream in a crazy fucking way. Hobbes calls in and Patrick declares that he's not allowed into the London show. They talk about castles, redesigning the entire website in just blue, and more. Chip Chip Chris calls in drunk again, immediately tells everyone to shut up, makes a ton of noise, and gets hung up on (three times). Patrick comes up with a new shirt idea with Hobbes. There is a lot of concern over whether Patrick will be an a-hole to a fan's girlfriend in London or not. There is a huge thing about whether or not girls should be "warned" about "interacting with Patrick" or not, but Patrick thinks they just need to have a sense of humor. He becomes frothed over guys who are pussy-whipped! We get into some serious shit from the past over this, and a Josh Denny/Patrick Melton-level heart-to-heart between Patrick and Chris ensues. We see a video about teen sluts posting videos of them giving blowjobs to dudes for 80 cents a minute, thinking they're going to somehow prevent rape with this. Patrick closes with a quick disclaimer on child-touching.
Check out the OVERDOSE for much more content, including today's FOUR HOURS of aftershow!