NLO 888: Pondo Pondo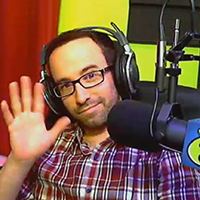 CHRIS MILLHOUSE is in the studio. The winter weather in Los Angeles is not cooperating, and the studio is warm. It's making Patrick lethargic. A highlight of this show includes Cory calling in to tell us about a TV project and her interesting strategy to get a director to do the show (and her). She doesn't take Chris and Patrick's advice. We also talk about a woman who has claimed to be raped 11 times, even thought she looks like the Cake Boss. Finally, Patrick reads through an interesting…piece…by a fan.
NOTE: These comments are viewable to EVERYONE - not just other Overdose members.