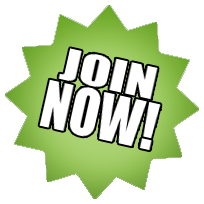 AS 1284 – Alex "Kool Aid" Ansel
Alex Ansel sticks around for an aftershow and Patrick has more ideas for his show.
PM in the AM – March 10, 2018 (Steve Curran)
Steve Curran joins PM in the AM in the studio. Moody calls in. We talk about cooking eggs a lot, and learn from our buddy Tommy how to do it right.
AS 1277: Edinburgh Mikey, Steve Curran, Big Kyllan
Find out what happened on the break after the show. Steve's new shoes courtesy of Patrick are his favorite ever. Apparently the world is Steve's toilet and ashtray.
AS 1274 – Matt Markman, Steve Curran
Matt sticks around to check out some Neal Portenza. We also take a call from everyone's drunkest Steve.
AS 1273 – Chef
Chef sticks around for a short aftershow. It isn't long before he gets super restless and wants to go play poker.
PM in the AM – Thurs, Dec 28, 2017
Patrick talks about Cryptokitties, the newest digital whatever. We check in on some old favorites on YouTube.
PM in the AM – Tues, Dec 19, 2017 (w/ Chef)
Chef is in Las Vegas to see the Tampa Bay Lightning play the Las Vegas Golden Knights. That's hockey shit. Chef hates smoke and is mostly in to poker and being a dad now. We talk about everything from eyelashes on cars to Detroit hardcore pawn shops.
PM in the AM – Mon, Dec 11, 2017
Patrick is going to see The Killers and isn't wild about their new stuff. We talk to a fan, catch up on some links we didn't cover in our last show, and talk about this morning's bombing in NYC.