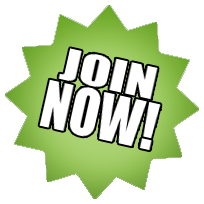 Tommy Finton Gets MADE
After TommyTalk stops rolling, Patrick does not. Patrick talks to Tommy off-air, convinces him to bring his mom in the room, and then things get a little rude. Patrick and Mike David watch and comment on Tommy getting Made by MTV.
TommyTalks PreShow
Tommy calls Patrick during a secret show to ask him to be on his show, TommyTalks.
AS 971b – Al Jackson
Al Jackson returns for the remainder of Patrick's sad, drunk birthday aftershow. There's too much going on to even try to summarize.
AS 971a – Cornell Reid, D-Fritz, Al Jackson
It's Patrick's birthday, and this is part one of a great aftershow with Al Jackson, Cornell Reid and our very own D-Fritz. Patrick and Cornell do a puppet show.
NLO 970: Shooby Gets Sleepy
Patrick and Shooby continue to try to make something out of what's left of this debacle. Shooby has pizza in his stomach, so now he can't stay awake or handle his liquor. It's not going well. This show is kind of chaotic and worse than, you know, our usual shows. Enjoy!
NLO 969: Incompetent Proposal
On this show, Shooby and Patrick continued to get trashed and tease the newly discovered Cliff Cash info. Fan Roger calls in and in the most spectacular fashoin manages to bumble what could have been a really cool show moment. It might not matter anyway because he may be a giant liar. This is bonus […]
AS 967 – D-Fritz, London Talk
D-Fritz sits in for an aftershow, including a call from Chip Chip Chris, and Patrick pining to get out of town.
AS 965 – Ryan Stout, Chip Chip, Moody
Ryan Stout sits in for a 3+ hour show with Patrick. Chip Chip Chris and Moody call in towards the ends, as Patrick starts rambling about going to Europe.