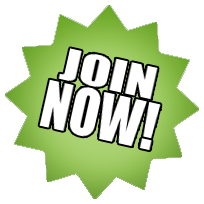 PM in the AM – Thurs, July 12, 2018
Patrick discusses why Facebook video sucks, Roy Johnson calls in pissed, and Moody check in as well. Oklahoma has all but repealed their legal weed vote, and Roy has turned in to a woman on social media about it. Moody calls in to help us check in with Josh Denny since the tweet that pissed […]
AS 1297 – Alex Ansel
Alex Ansel sticks around for an aftershow to tell us about his favorite new Starch Sadness contender. It's the battle of the burgers as we deep dive in to YouTube to see dorks taste testing the new offerings from fast food giants.
Bonus Show – Kyle Legacy, Alex Ansel
Kyle Legacy and Alex Ansel join Patrick for this trainwreck attempt at a show. There's too many topics to list. Lots of Kyle in this one doing his Kylest.
AS 1284 – Alex "Kool Aid" Ansel
Alex Ansel sticks around for an aftershow and Patrick has more ideas for his show.
PM in the AM – March 10, 2018 (Steve Curran)
Steve Curran joins PM in the AM in the studio. Moody calls in. We talk about cooking eggs a lot, and learn from our buddy Tommy how to do it right.
AS 1277: Edinburgh Mikey, Steve Curran, Big Kyllan
Find out what happened on the break after the show. Steve's new shoes courtesy of Patrick are his favorite ever. Apparently the world is Steve's toilet and ashtray.
AS 1274 – Matt Markman, Steve Curran
Matt sticks around to check out some Neal Portenza. We also take a call from everyone's drunkest Steve.
AS 1273 – Chef
Chef sticks around for a short aftershow. It isn't long before he gets super restless and wants to go play poker.