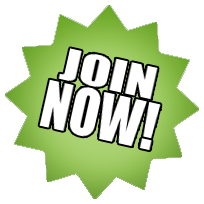 PM in the AM – Tues, March 21, 2017
We're watching for a baby giraffe to be born at some animal park. We watch the birth and learn about the death of another baby giraffe. Giraffes are weird. Tommy made himself a title. Rachel Maddow really blew it with Trump's tax return, but she is acting like she didn't.
PM in the AM – Thurs, March 16, 2017
Patrick is back from Idaho and does a long show to catch up. Moody calls in and we learn more about Tommy than we ever dreamed.
The Crazy Joe Remix Show
If you think you're tired of Crazy Joe, we urge you to give this one a try. We set Crazy Joe to different beats to bring a totally new experience,and also talk about other things.
PM in the AM – Weds, Mar 8 2017
Patrick is back from the UK and does an extended PM in the AM. He's sick, there's some gross cigarette packaging, we catch up with Xzibit and re-live the glory days of Pimp My Ride from MTV, and watch our old buddy TommyNC2010 strip down on camera. Not to be missed.
TCJS 2/15/2017 – Shooby, Moody
Shooby joins in for a Crazy Joe watch which is one of the best we've seen. Moody calls in to add some New Zealand flavor. Shooby gets drunk and orders burritos.
PM in the AM – Tues, Feb 14, 2017 (Pt 1)
Sean from Liverpool tells a sad tale of driving hours to a casino for nothing. We take a dad advice call from our buddy Jonesy. Sean does an English prank call to the Mohegan Sun casino, and Patrick makes it interesting with bort language.
PM in the AM – Tues, Feb 14, 2017 (Pt 2)
We adjust to some uStream issues and set up the NLO Casino. It's not that great. It's pretty boring.
PM in the AM – Weds, Feb 8, 2017 (Pt 2)
An extension of the show released publicly on the feed. Patrick does a little more before deciding to begin his day.