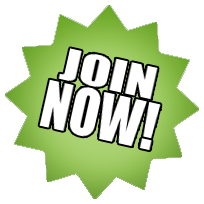 PM in the AM – Thurs, April 20, 2017
Patrick catches up on the latest news after having a sore throat for days. We check in on Joe, who's actually doing more content now that he's not doing a show.
AS 1241 – James Hesky
James Hesky sticks around for a short aftershow. We fuck up the sound at the beginning. We check out Aries Spears past radio fight.
AS 1240 – Curran Events, Shooby
Steve Curran calls in with his new segment, Curran Events. Shooby hangs out to watch some more creepy animal cartoons. We examine Alex Jones and other conspiracy theorists. Somehow we get back into Giraffes.
PM in the AM – Mon, April 10, 2017
In this extended PM in the AM, we meet the fattest couple of people ever. We cover some usual morning crap, and then get in to an episode of My 600lb Life, a tv show that will make you feel better about yourself instantly.
PM in the AM – Weds, April 5, 2017
We check in on some of our favorite YouTubers and dive back in to one in particular. We find out what Joe Cronin has been up to.
AS 1239 – Steve Curran, Cool Cat
Steve Curran calls in and we explore new possible job ideas for him. Cool Cat is coming out with a new movie. Kind of. There's more shit.
Fan Hangout – Meet Brad
If you want to watch us discover a man drunk and swaying in his own garage, don't miss this. It's the #queefsquad back with another fan hangout. I don't know what this shit is about.
Dogs, Bongers, and Steves – A Fan Hangout
Catch up with all your favorite fan dorks in this special live fan show. Patrick comes home to find out that several of the fans have a regular Google Hangout, and he crashes it to record it for all to see.