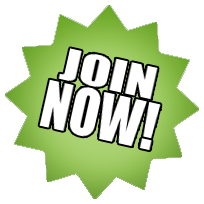 TCJS 2/15/2017 – Shooby, Moody
Shooby joins in for a Crazy Joe watch which is one of the best we've seen. Moody calls in to add some New Zealand flavor. Shooby gets drunk and orders burritos.
PM in the AM – Tues, Feb 14, 2017 (Pt 1)
Sean from Liverpool tells a sad tale of driving hours to a casino for nothing. We take a dad advice call from our buddy Jonesy. Sean does an English prank call to the Mohegan Sun casino, and Patrick makes it interesting with bort language.
PM in the AM – Tues, Feb 14, 2017 (Pt 2)
We adjust to some uStream issues and set up the NLO Casino. It's not that great. It's pretty boring.
PM in the AM – Weds, Feb 8, 2017 (Pt 2)
An extension of the show released publicly on the feed. Patrick does a little more before deciding to begin his day.
PM in the AM – Fri, Jan 27, 2017
Patrick does a quick show before taking off to work in Las Vegas for a week. We check out some of Kellyanne Conway's standup comedy and more.
AS 1232 – Sean, Shooby, Barwatch
The drinks continue and we check in on some old NLO favorites. Sean and Shooby stick around to check out a gun and crime video by Cool Cat creator Derek Savage. We also watch a loony Mike David pretend he still has a show with a skype friend.
Bonus Show – Creepy Uber Driver
Phones calls from fans Edinburgh Mike and Steve Curran. This time Steve has his weird older gay Uber driver hanging out with him. We watch some video from Edinburgh and more.
PM in the AM – Inauguration Edition
Kick back and watch Donald Trump become the leader of the free world. We watch the whole thing happen live, and the crowds are nuts.