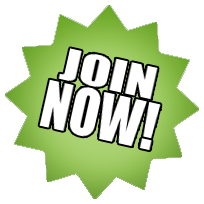 AS 1248 – James Hesky, Hot Hockey
The Penguins are doing something with the other hockey team, and James Hesky cares a lot. We try to sit in the sweltering studio and watch the Stanley Cup Playoffs, but it's really hot. Even with our excessive drinking, we can't bear it. But of course we light a fire first to scare Hesky.
AS 1246 – Kyle Legacy
Kyle Legacy sticks around for an after show and we talk hoops, drones, golf carts, and history You'll never see meatballs or liberty the same.
PM in the AM – Mon, May 29, 2017
Patrick unboxes his new drone, the DJI Mavic Pro. We check out the accessories, talk to some drone guys, and even fly it around the studio.
PM in the AM – Weds, May 24, 2017
Patrick and dorks file around to watch the new DJI announcement. DJI is a stupid company that makes stupid drones, and we want to know the latest. We then watch people on YouTube make some awful drone flights.
PM in the AM – Mon, May 22, 2017
Theres lots of stuff to talk about on this morning's super-sized show. We look in to hoaxes, Patrick gets in to more drone shopping, and we talk about why it's not to late for you to get rich off Bitcoin.
AS 1245 – Mikala, Shooby, Moody
Mikala sticks around for an aftershow and Moody calls in to flirt. Shooby calls in with a report from California.
PM in the AM – Eurovision Song Contest
Patrick covers the Eurovision Song Contest finals with Sean from Liverpool. We check out the latest track from TommyNC2010, aka Funktaculous.
AS 1244 – Shooby, James Hesky, Fan Bob
Shooby and Hesky stick around to watch Bob get high for the first time. We guide Bob through how to smoke a joint and a vape pen. He gets silly for a bit, but then we ruin the mood with the darkest, most jumbled cartoon we have ever seen in our life. Moody gets us […]