NLO 767: Kony and Karaoke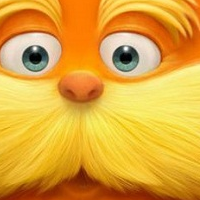 Comedian BRANDIE POSEY and young Apple fanatic BRIAN KING are in the studio. We're talking about the recent announcement of the new iPad, and what it has, and why everyone needs one. We talk about creepy fan Miles, Brian being uncircumcised, Dagre calls in, Patrick needs to write jokes for a roast tonight, Skittles singular and plural, and fan Max calls in drunk with all sorts of promises he can't keep. Brandie works hosting a karaoke night at a bowling alley, and has all kinds of creepy stories. Patrick heard a dude jerking it in the bathroom there, and Brian also has a story. Patrick talks about Lindsay Lohan on SNL, remembers Sweet Pickles from growing up, and we review a horrible article on how to be a comedian.
Full HD video and aftershow available in the OVERDOSE for only $10 a month! Join and get TONS of bonus stuff! Help keep the show going!