NLO 813: Card Required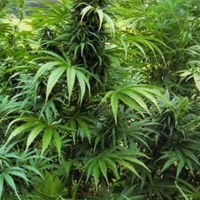 NLO has officially moved to the Podcastle! Patrick, as Andy Rooney, kicks off the show talking all about moving into new houses. No video for NLO until the studio is fully up and decorated. OVERDOSE members – feed issues are resolved, and we're looking at new OD features! We hear an email from a fan who is pissed that he couldn't sit in on a show, thinking it means Patrick hates him, and other fans who have their panties up in a bunch. Sam from London calls in and Patrick reads his weird email which asks permission to approach Patrick at the London show. Chip Chip Chris calls to berate him over his plan to go to the Live Show recording but not the comedy show, and they all talk about plans for London. Patrick makes new plans to have the London show be all about humiliating Sam. NLO now owns fagcast.com! Patrick talks a little about upcoming shows, his new house with its fancy fireplace, and the seasons of LA. Sam is banned from the London shows! Another fan has written in to quit Overdose because he can't keep up with the extra content. Dave in St. Louis calls to hype the OD, and we hear about all the new content available, and why there might be delays every now and then on some content. "Partick" talks about medicinal marijuana and a trip he took to a clinic that forces customers to buy unnecessary items on top Lof the items you went there for, and organizes an online campaign to smash the reputation of this shady bait-and-switch operation. There is a huge difference between a marijuana prescription and a marijuana card, and this place makes all customers buy a card. Chris calls back in to discuss leaving reviews on this crappy place. Patrick closes with an inspirational NLO speech about how much he loves us, and thus ends the first show in the new studio!
Check out the OVERDOSE for much more!